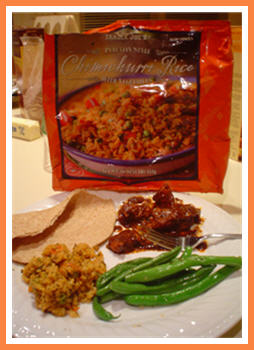 I bought this on a whim a few weeks ago, reasoning my life needed more adventure and spice.
Trader Joe's Chimichurri Rice
sang to me from the freezer. Muy Caliente! However, this shit is seriously hot. I give it a 5 out of 10, the taste was good when I could taste, but its sinus-clearing hot.